Business to Business (B2B) – Definition, Types & Examples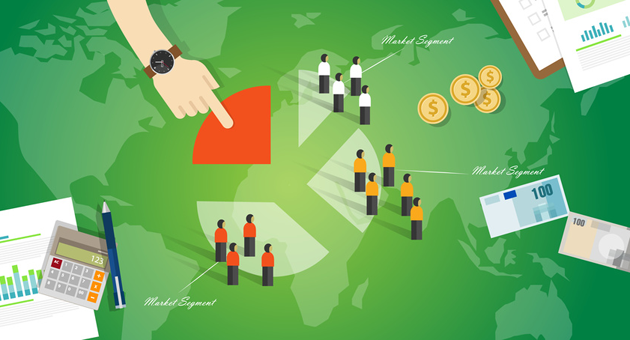 B2B Marketing: Definition, Types, and Examples of Business Models
Today we are going to talk about a different kind of marketing, which is not usually discussed in this blog, but that is as important as marketing intended for consumers (B2C) and which is crucial for many companies, depending on their area of expertise: B2B marketing.
B2B (business-to-business) marketing is the set of steps that a company will follow when selling directly to other companies or organizations, not to the end consumer. These organizations can use these products to produce end products or for resale (sale to distributors).
Currently, the abbreviations that are commonly applied to these transactions, B2B or B-to-B, are closely related to the company's activities on the Internet. However, the reality is that this type of commerce has a long history (companies have always sold to other companies).
Long before the rise of the Internet and even today, B2B trade was operated and continues to operate through exchange channels of privately held electronic data (EDI). Most B2B commerce started through these channels, but the Emerging business-to-business electronic transactions increasingly depend more and more on the Internet.
B2B marketing is no more complicated or more complex than other marketing techniques. However, some things should be taken into account when planning a successful strategy. The main things you should consider are: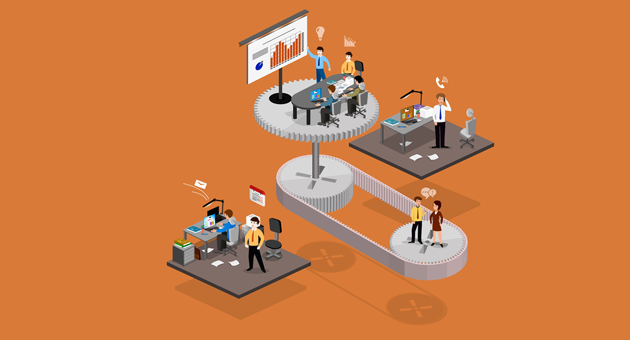 ► 1.1 Types according to relations
To properly plan a B2B marketing strategy, the first thing we have to know is to which category our company belongs, according to the relations established by the company. The sales categories are divided into three main forms and most companies belong predominantly to one type:
● Industry experts.
A subgroup of the specific category consists of companies that will sell to a restricted category within the same field. Companies manufacturing equipments for medicine or for laboratories, fall into this category, for example, they sell only to certain types of hospitals or clinics.
● General Suppliers
Advertising agencies and public relations firms can be listed in this category, although many of them end up specializing in offering services for just a few sectors.
We can list in the subsets of this category the producers who sell to all sectors but usually work with a specific category of companies. For example, tool makers or steel producers who sell mainly to manufacturers and very rarely to wholesalers, retailers or financial companies.
Payroll or health plan companies are a clear example of this category, since their clients are financial or human resources departments, but these departments are present in most companies from different sectors.
● Companies specializing in supplying products to distributors
Companies that belong to this group work with distributors specialized in marketing their products and attracting buyers. The actual sale can happen at annual or seasonal meetings where the company receives its distributors, makes presentations and uses two or three days to negotiate orders.
In some industries, for example, the sale of tour boats, the transactions are done directly with the retail channel and automotive companies deal directly with their partners all over the world.
The three general categories described don't present an exhaustive description and there are all kinds of variants and specializations and, of course, within large companies, different divisions may use different methods to reach their markets. However, separating companies in three groups will facilitate the task of developing a communication strategy, helping us to identify our target.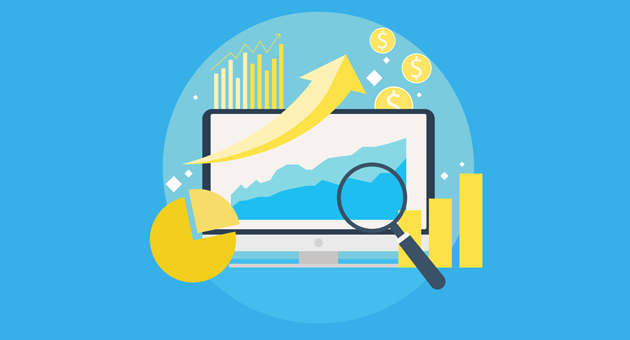 B2B Vs B2C
Business to customer (B2C) is where businesses directly sell their products and services to the ultimate consumer. In B2B, businesses sell their product/service to the other business for further processing and then reselling.
There are many types of business that uses the B2B model like human resource management, salary payroll, taxes, construction companies, research and developments, marketing, call center, advertisements, web development, and design. You can find other businesses that use the B2B eCommerce and what category of product or service they deal through the internet. Here are some of the following types of B2B;
Customer-Centric Model
The customer-centric model is where the company prefers to establish a long term profitable relationship with the customers even after the sale. The value of the customer remains the same; it doesn't change after the transaction. When customers are the main focus of the business, then they would have a great influence over the branding and other operations of the company.
Amazon and Flipkart are the two major examples of e-commerce businesses, and they follow the customer-centric model. It took them years to develop reliable and trustworthy relations with their customers, and they are also loyal to their brand.
Buyer Centric Model
Buyer centric is a type of model where different companies set higher purchase prices for buyers. Then the marketers and sellers of different companies approach buyers with different offers and packages, that how their quotation would serve them better. In the end, the buyer would compare all the quotes and offers, and choose one of the offers most relevant to his budget.
Walmart is the best example of the buyer-centric model because it has a shopping mall across the world. Every branch of Walmart has different and multiple suppliers. However, different suppliers approach the company and bid, and the best bidder becomes the supplier of the company.
Intermediary Centric Model
Intermediary centric is a B2B type of model where buyers and sellers get together at a common shared platform to complete the transaction. It establishes a shared common platform to attract buyers and sellers. At every complete transaction, intermediary would get its share of the commission. Customers can't check out all the products in the digital market. But this intermediary provided platform is a great place to check out all the products.
OLX and eBay are two major examples of such intermediary eCommerce platforms where buyer and seller meet, check out the product/service being offered. Earning of the platform is either through commission after a successful transaction or through advertisement.
The Direct Connection B2B Model
The direct connection is also a type of B2B model where the company is directly connected to all of the partners and stakeholders for sharing and transferring of all the electronic documents.
In simple words, a third-party IT organization is connected to your business, and it would manage all the business operations of your company like mapping, tech support, translation, and tracking of all the documents. Once your platform starts getting bigger, managing partners and stakeholders would become the top priority to manage their communication and resolve their issues.
Network B2B Model
Network B2B model is when your direct model has multiple problems and complexities, then the network jumps in and resolves it. This type of business model used to be functioning before the arrival of the internet. By using this model, you can create a single connection to the service providers to use the protocol like FTP over VPN, RosettaNet, FTPS, AS2, and SFTP.
Hybrid B2B Model
Hybrid B2B model is a combination of two models; direct connection and network B2B model. The purpose of this model is to save the transaction fee of a service provider, and the company would connect with the maximum transaction client. When you use this model, then your company would have the advantage of the service provider, and to work with many low volume trading partners.
Managed B2B Model
Managed B2B model is when your company outsource or hire an outside service provider to manage its entire B2B processes. The most obvious advantage of outsourcing is lower cost and simplicity. This model works only if the service provider of your company shares documents through the ERP (enterprise resource planning) system.
End Users
These are types of B2B buyers that are further along in the buying process [SG1] and are looking at your company's reviews, comparisons, etc. Show off that your product works and that your end users are happy with their purchase.
Popular ways to target end-users are through case studies illustrating how your product helped others solve their problems. Other ways involve a quality Google My Business listing and reviews that highlight the benefit of buyers choosing you. Always include real reviews and try and to get into all of your local map pack top 3s for the areas you operate in. End-users are also all over the internet asking questions and submitting queries on platforms like BizVibe, Quora, Facebook and LinkedIn groups. They may be interested in attending webcasts and going through a demo – so have a section addressing that on your website.
9. Executives
Keep it relevant to their business goals. Show executives proof that your product will lead to higher ROI and business results for their company. When approaching these types of buyers in B2B, the focus needs to be on key business challenges faced by their customers and how only your product can help solve them. You want to have white papers, case studies, real-world examples of your wins to convince executives to choose your business to deal with.
Here at BizVibe, we innovated the modern B2B marketplace to make connecting to all different types of buyers in B2B simpler, smarter and more hassle-free. Join today to benefit from a list of features that will easily help you find and connect with B2B buyers online, including:
Sources:
https://mailrelay.com/en/blog/2018/09/20/b2b-marketing-definition-types-and-examples-of-business-models/
https://www.marketingtutor.net/business-to-business-b2b/
https://blog.bizvibe.com/blog/types-of-buyers-in-b2b