Pros and Cons of Homework: The Great Homework Debate
Students also often have extracurricular activities such as sports, music, or art that are just as important as their traditional courses.
There are many pros and cons of homework. If you remember back to your childhood, one of the most annoying parts of school might have been homework. Many of dreaded having to get home, because instead of doing something fun, we had to whip out the textbook and start doing some problems – not a great way to have to spend the afternoon. We didn't understand the importance of homework, we saw it as a chore. The same is true of children today.
Homework has been heavily debated for years, with popular opinion shifting in and out of favor over the generations. As both a teacher and a mother, I have mixed feelings on the issue. On one hand, I know the importance of skill practice. However, I also know how crucial it is for children to have time for play and exploring interests outside of school.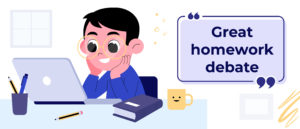 Thankfully, I think there is a way to settle the 'great homework debate' by finding better alternatives.
Pros and Cons of Homework: The Good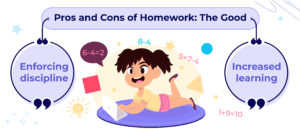 1) Enforcing discipline
The most influential part of homework is the habits it instills in students. In class, students are not often challenged to study and learn on their own; they are instead guided. With homework, students must force themselves to get the work done on their own time, instilling discipline and habits of work.
Discipline is especially relevant when these students start to work and, eventually, consider college. If they lack important studying habits, they will struggle in the self-lead world of college. But homework isn't the only way teachers and parents can help children be more disciplined.
There are many other ways to strengthen this ability as well. One being providing structure and two, teaching problem-solving skills.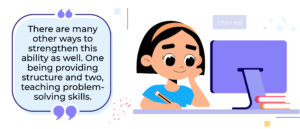 2) Increased learning
Believe it or not, homework does help the student to learn the subject faster and with higher accuracy. In fact, scientific research shows there is no 'math gene' that makes people good at math. Instead, it takes practice.
When students approach high school, the amount of work assigned per night slowly rises. Additionally, the amount of work a student can handle with positive results raises over time as well. A high school student and an elementary schooler can't handle the same amount of homework, which is why it is assigned in different quantities.
The benefits of homework start to degrade after two hours for high schoolers, an hour and a half for grades 7-9, 45 minutes for grades 3-6, and 15 minutes for grade k-2. So instead of getting rid of homework altogether, teachers can focus on assigning a reasonable amount of what really matters.
Pros and Cons of Homework: The Bad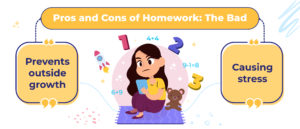 1) Prevents outside growth
Excessive amounts of homework can take away from a student's free time to engage in other activities. My middle schooler has struggled with this as tons of homework got in the way of doing what she loves, singing.
From sports to work to hobbies and clubs, there is a variety of things outside of homework that's worth a student's time. Finding balance is key. This can often be accomplished through schedule and routine.
2) Causing stress
Along with preventing outside growth, homework can lead to not just a full schedule, but a packed one. It is no secret this generation's children are pressured more than any in the past to excel. From travel sports for elementary schoolers to thousand-dollar tutoring sessions to endless college visits – the stress is mounting.
Add homework on top of all this work, and the student is going to feel stressed out. The key is helping them feel successful while not overworking them at such a young age. I've found that a great way to do this is by making studying fun! If your child is one that hates math or doesn't see the importance of reading, using interactive alternatives to study time is important.
Homework Isn't Healthy In Every Home
Adding on extra hours to all of these demands is a lot for children to manage, and prevents students from having extra time to themselves for a variety of creative endeavors. While many people that think homes are a beneficial environment for children to learn, not all homes provide a healthy environment, and there may be very little investment from parents.
The positive effects of homework have not been backed up enough. While homework may help some students improve in specific subjects, if they have outside help there is no real proof that homework makes for improvements.
Resources:
https://argoprep.com/blog/k8/pros-and-cons-of-homework-the-great-homework-debate/ https://www.procon.org/headlines/homework-pros-cons-procon-org/ https://www.uopeople.edu/blog/the-pros-and-cons-of-homework/ ]